Biodegradable Ireland - for bags that don't cost the earth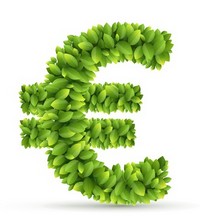 Welcome to Biodegradable.ie - the website from Polybags UK dedicated to Irish customers who want to do their bit for the environment.
As the UK's number one manufacturer of polythene and eco-friendly packaging, Polybags has always offered great savings, delivery and service to our Irish customers, but today the savings are bigger than ever.
Sterling has weakened following the announcement of Brexit, so your Euros get you more for your money, plus all VAT-registered customers pay no VAT - saving you a further 23%!
Add a huge range of eco-packaging, from compostable food waste bags to biodegradable carrier bags, a no-quibble guarantee and a two-day delivery service - free for orders over £120 - and you've got the perfect place to buy green packaging. Céad míle fáilte!